We can help you pull together our fabrics and wallpapers to create a beautiful room, if you cannot find what you are looking for we can also offer other brands through www.kb-interiors.co.uk
We have collaborated with Clarabelle Interiors to offer childrens bedroom packages to ensure we offer co-ordinating curtains and accessoires. Below is some ideas we have put together to complete the perfect little bedrooms.
BOARD 1 ~ The Rabbit All Star Nursery with Pink Icing accents. Available on White Cotton, Cream Linen or luxury tumbled white linen. Mini hops in pink icing or Swedish grey are lovely as curtains too with Rabbit All Star wallpaper.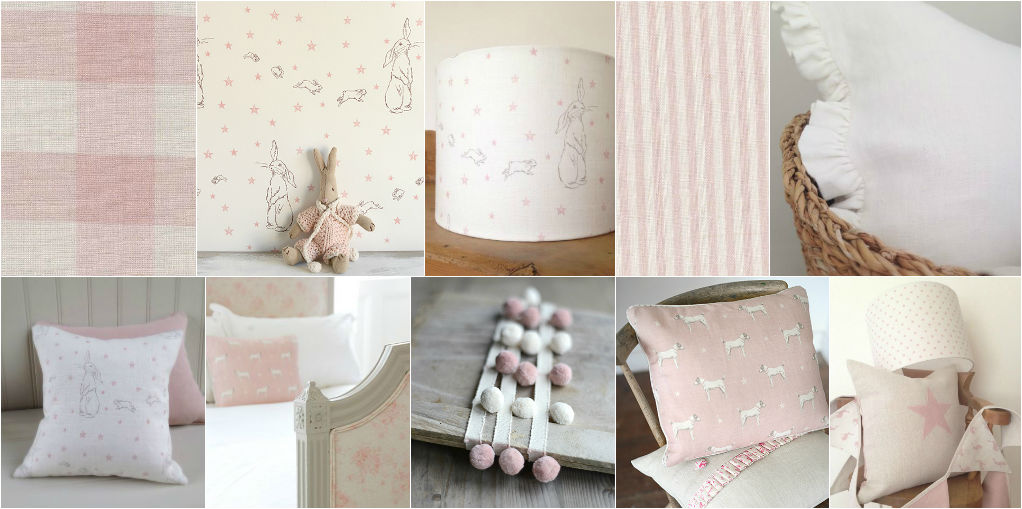 BOARD 2 ~ The Millie & Grey Room on Cream Linen. Millie, Gustavian Grey Check, Mini Hares Gustavian Grey & Plain Linen trimmed with Ivory and Powder Pink Pom Poms. More an antiquated look that will be relatively timeless. Gorgeous with Jack All star grey and pink collar lavender stars and co-ordinating bunting.
BOARD 3 ~ The Raspberry Ripple Room Paisley or Hattie either on cream linen or our luxury tumbled white. With Twinkle Twinkle Pink Icing wallpaper and rose dots.

BOARD 4 ~ Little Girls Summer Stripe Pink Icing, Peony and Sage Raspberry & Mint, touches of pink icing check, busy bees in grey and rabbit all star all on white linen.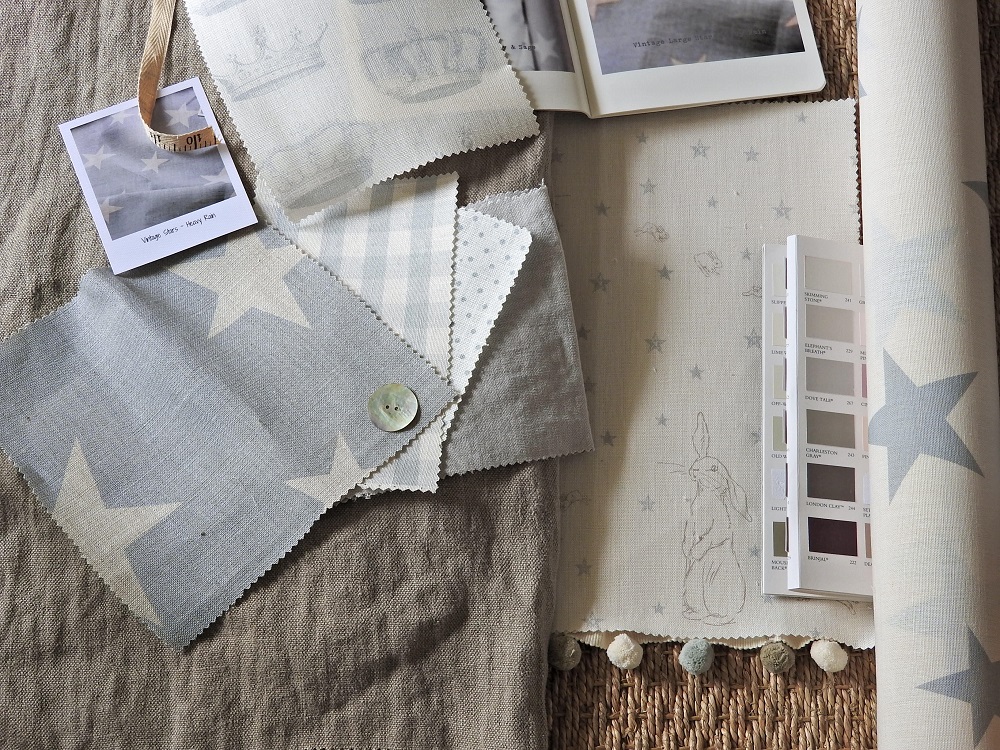 All images copyright of Clarabelle or P&S (except sprinkles we found this on pinterest and if you would like us to remove the image or credit it please do get in touch). BOARD 5 ~ Little Boys Jack All Star.

                More inspiration (some room shot images are from pinterest)
CURTAIN & BLIND SERVICES: We offer a full curtain, blind and soft furnishing make up service. For a quotation please email us with your measurements to sales@peonyandsage.com we can make up in other brands too.